God's Allness: Within Us & For Us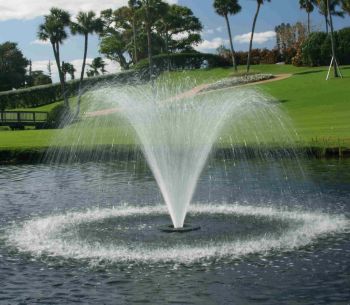 "All joy and strength and good spring up from a fountain within one's own being…God in us is the fountain out of which springs all our good. Nothing that anyone does or says, or fails to do or say, can take away our joy and good."

H.E. Cady, Lessons in Truth, pg.
Dear Prosperity Partners,

In our secondary textbook, Lessons in Truth, by Dr. Harriet Emily Cady, we are reminded that God's GOODNESS or ALLNESS springs forth from an inner fountain and is not subject to the whims of others. What God has poured into us the world cannot take away from us.

This ALLNESS mirrors God's nature of ABSOLUTE GOOD and it works for us and never against us. Since this is so, it is up to us to discover this fountain of GOODNESS or ALLNESS and identify with it in every circumstance and in every moment.

In her book, It Works If You Work It, Johnnie (as she asked us to call her) asks the question: 'How do you identify yourself?' She goes on to say that "'I AM' is your spiritual identity. 'I AM' is God's name, and whatever you use God's name with…so it becomes in your life, and in your world, and in your affairs."

It is, therefore, our individual obligation to identify with the fountain of God's givingness that is pouring forth from within us. God in you is pouring forth Its life, producing health. God is your Source, therefore you are supplied. God in you is pouring forth Its Wisdom. You are wise. God in you is the Substance of all form. Therefore you prosper and experience increase. God in you is pouring forth Its love. Therefore, God's love compels you to love God and love your neighbour as yourself.

As we continually identify with God in us, we realize that God's will is that we succeed. No longer do we try and convince God that we are
worthy, we simply embrace the ALLNESS that is already ours. We allow the 'fear' of not being enough or not having enough to fall away into the nothingness from which it came.

As we identify with God's ALLNESS in us, we dream bigger dreams and are a beneficial presence in the world. We identify with a world that promotes the health, happiness, prosperity and success of one and all.

Affirm:
Right where I AM, all of God is flowing and blessing me and others, in ways that I have yet to imagine. To God be the glory. Amen.

Praying with you,

Rev. Sheila
---
last sunday's broadcast